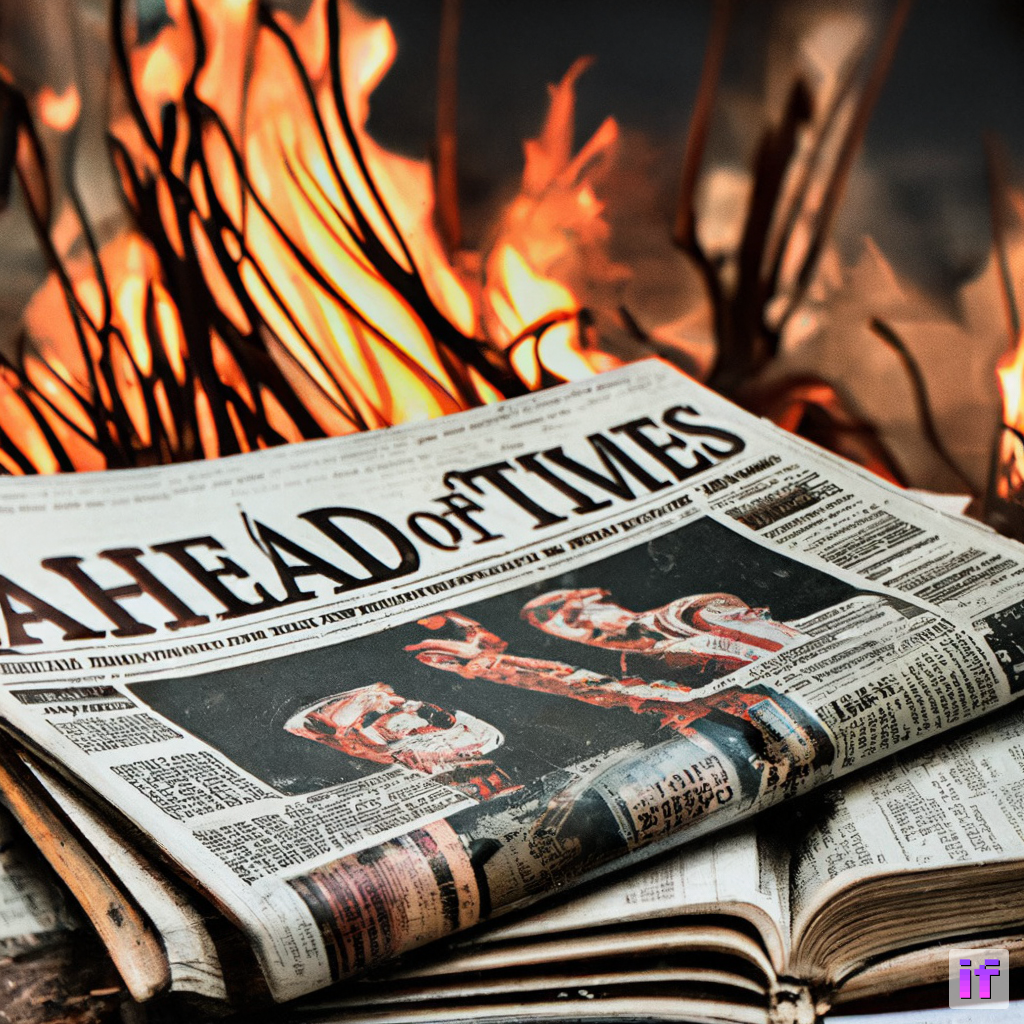 1

Introduction

If I am allowed to be a little dramatic, let me present to you the start of a new newsletter called "Ahead of Times".

As the title suggests, the idea is to stay ahead of the curve. I personally strive my best to keep up to date with the latest research and advancements in the field of AI. As part of this newsletter I wish to take you along on that journey with me. Are you in?
1.1

What does the image signify?

Since the inception of Neural Nets in 2012 by the godfather of AI - Geoffrey Hinton, a lot has changed in terms of our capabilities as a human race to process unstructured data - specifically images and text.

This is even more apparent and visible with the release of chatbots such as ChatGPT with colleagues and employees from different fields (not particularly software engineers) utilising the tool in their day to day work.

In some ways we could say "The world of AI is on fire and changing very rapidly".

"Ahead of Times" is meant to serve as a newsletter in this "times of change" to provide you with the latest news and updates by cutting through the noise & help you steer away from TikTok inspired influencers who write for publicity.
1.2

Public commitments

As the author of "Ahead of Times", I publicly commit to:
Providing a fair assessment of the latest technologies by trying them out myself.
Being regular in providing you up to date information.
Provide code examples and snippets where necessary.
A "hands on" practical approach rather than going deep into mathematics/theory.
Communicate clearly if there are times when I am not able to release the newsletter.
Open to feedback.
Promise to not spread misinformation, not be inspired by the "click bait" ideology.
Continue writing the newsletter even if I am the only reader, trust me, it helps when you note things down in writing.
With the introductions and some public commitments out of the way, let's get started with some key updates between "April 24, 2023 - April 30, 2023".
2

April 24, 2023 - April 30, 2023: Key Updates